Technology is changing the game in industries across the globe. Where manual processes were once the norm, technological advancements have allowed people in all industries a chance to better streamline their work. In the financial services industry, using cloud-based technology is a leading factor for advancement. 
Replacing physical documents and processes with cloud technology opens up a whole new world of opportunity for financial advisors. There are multiple benefits that come with this technology – not to mention an easier way of managing workflows. 
Let's explore some of the reasons why adopting cloud technology is a must within the financial services sector. 
The Benefits Of Using Cloud Technology In Financial Services
Integrating cloud technology into the financial services industry offers a clear set of advantages. Any financial firm that makes use of this technology will open up a clear road towards a more efficient future. Here are some key advantages to digitizing your financial services firm. 
More Efficient Storage
One of the major reasons to adopt a cloud-based approach is the enhanced storage of large amounts of data. Financial organizations need to store massive amounts of information – usually around seven years' worth of financial records in case of an audit. As you could imagine, mass amounts of data like this take up significant storage space. 
Keeping loads of information on internal servers can be a time consuming and expensive business. Paying for vast volumes of space on these servers is an expensive business. It will also require the help of IT professionals to update and maintain the servers
Storing information on a cloud is a much more cost-effective option. It allows users to keep mass amounts of data without having to maintain their own servers. Access is also simplified and security becomes enhanced. 
Better Scalability
Using cloud technology can work for businesses of all sizes. Whether it is a small firm with minimal data requirements, or a large scale company with endless clients, there will always be a use for "the cloud". Furthermore, it will also provide you with a system that grows with you as your business expands. This can come in handy when it comes to an ever-changing market and customer demands. 
The biggest benefit of cloud computing and its scalability is that it's completely non-disruptive. You'd think that as you're adding data, you'd need to increase your resources. With online services, there will be minimal downtime and most solutions are available through the click of a button. This ultimately gives your business impressive speed and flexibility to use the technology as you and your clients need.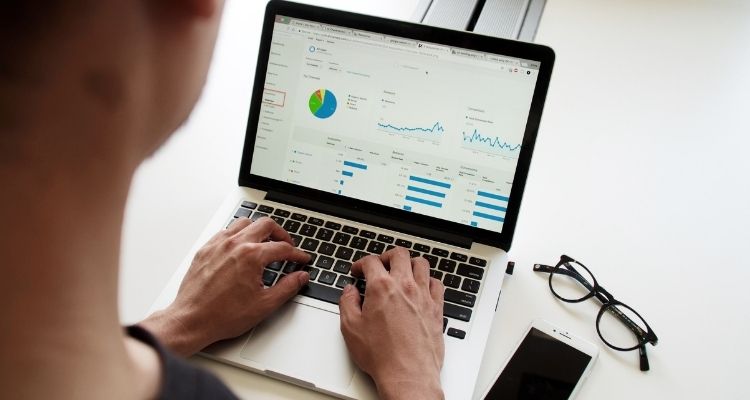 Improved Data Security
As a financial advisor, security is of the utmost importance. Your clients' records and banking information needs to be tightly sealed to prevent any catastrophic PR nightmares. This, of course, might be something that you're already painfully aware of. When these data breaches occur, firms can lose millions of dollars in both fines and revenue. 
Luckily, this is something that can be easily remedied. Although there are common misconceptions that the cloud isn't safe, with the right technology it can be your best bet. Cloud providers are far more likely to have an impressive and up-to-date security system in place than the average company. This makes it a more reliable and secure safeguard when it comes to protecting and fixing any data issues. 
In addition to this, cloud technology also implements stricter security through authorization. Due to the stricter means of access, only authorized users can interact with the data. This is thanks to logging records and two-factor authorization. 
Increased Efficiency 
An integral part of working with the cloud is its ability to interpret and analyze market data. For financial businesses, this is an extreme advantage over competitors thanks to the seamless integration of new innovations and developments. 
In addition to this, working with online technology can reduce the amount of time sifting through files and contracts. With everything being stored on easily accessible and automatically organized cloud storage, most information can be retrieved in a few seconds. It also means that these files can be automatically updated as new data is added. No more having to update client reports manually! 
Reduced Costs
Does your firm spend a significant amount of their budget on their IT resources? If cutting costs is what you're after, investing in the cloud can be a great solution. Cloud hosting solutions allow firms to scale as needed in real-time. This means that you won't have to worry about wasting time on delivery and set-up, as well as the costs involved with this lengthy process. 
You will also have to take into consideration the additional workload that is excluded when investing in cloud technology. When it comes to deciding on which infrastructures to add, who to buy it from, and which staff members will handle the execution, you can practically see the dollar signs adding up. These costs can multiply should roadblocks appear. Luckily, the cloud removes these steps completely and makes it as painless as possible. 
Stronger Client Relationship
In the digital world, instant information can be gold when it comes to client management. From high net worth investors to millennial clients, we are seeing more people place importance on a firm's ability to utilize technology to their best advantage. The reason for this is that it can give advisors greater insights into their clients and, therefore, craft more strategic and personalized solutions. 
According to Compare the Cloud, 44% of Millenials in the US feel that their banks do not understand them. Extending this concept into the world of financial advisors, it's easy to see how the same can correlate to their services. Thankfully, cloud computing can address these worries through increased reliability and performance.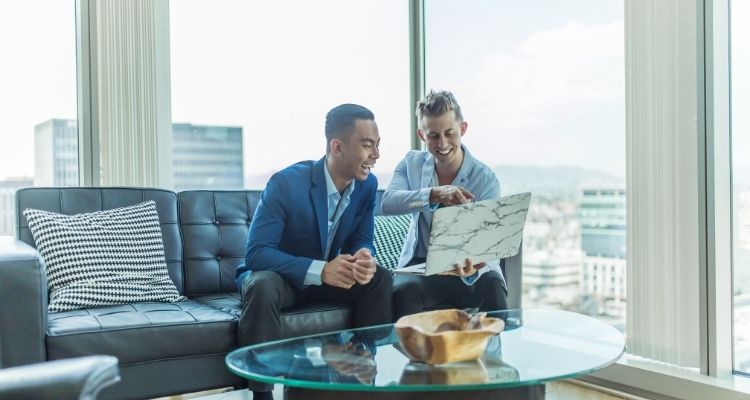 Final Thoughts
While moving to the cloud may not be your highest priority, it's apparent that more and more clients are placing greater importance on it every day. Security, expenses, and customer service are just some of the areas that your firm can benefit from. Therefore, those who don't consider the benefits of cloud technology may face unnecessary difficulties and roadblocks that ultimately affect their business's overall performance.